What Makes Us Unique
Weymouth is the gem of South Auckland. Situated in the southwest of Manurewa, the area of Weymouth covers the tip of land that extends out to greet the eastern reaches of the Manukau Harbour whose waters trace our borders.
Weymouth identifies itself with the greater Manurewa area. Manurewa means drifting kite. It gets this name from an incident where two stepbrothers, Tamapahure and Tamapahore, were kite flying. The brothers shared the same father; however, they belonged to rival villages. On one particular day when they were both flying kites, Tamapahore's kite proved to be superior when it ascended higher than Tamapahure's. In reaction, Tamapahure broke the line on Tamapahore's kite, causing it to drift off. Manurewa's full name is therefore "Te Manu-rewa-o-Tamapahore" — the drifted-away kite of Tamapahore.
Weymouth Primary School is geographically placed in the centre of the Weymouth area. In this position, it functions as the heart of the community. It does so, in the first instance, for our local ducks that find haven within our school gates. Every spring, they nest and lay their eggs in our gardens before taking their ducklings back down to the water. In the second instance, the school is an inviting and welcoming hub for the community where we are able to come together for many different events.
As a school, we highly value our community and its cultural diversity. We acknowledge and embrace all the languages, cultures and identities of our people. In particular we embrace the Maori and Pasifika character of Weymouth. Through developing strong partnerships and reciprocal relationships between the school and community, Weymouth Primary seeks to give all our children the opportunity to succeed and have their success celebrated.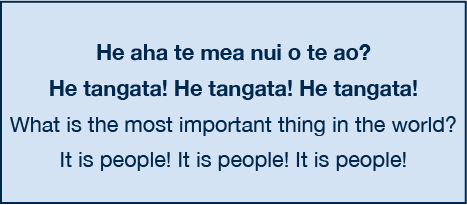 Celebrating Diversity
At Weymouth Primary, we place a high value on knowing the learner by building relationships and making connections with our children. This entails seeking to understand how our children's identities are culturally located as well as how they are shaped by experiences in their communities. We acknowledge and embrace all languages, cultures and identities, viewing them as providing richness and diversity to the fabric of our school. Our school seeks to work in partnership with all cultures so that children can contribute to the life of the school through building on their own unique stories and experience success in who they are.
The unique position of the Māori culture is an important and essential element of our school ethos. Weymouth Maori parents have identified their children's desire of identity-their place in our world their sense of belonging and connection, their integration, their understanding and their acceptance. Maori spirituality is also an integral part of our kaupapa. Ka Hikitia, the Pasifika Education Plan and Tātaiako will be our guiding documents for meeting the needs of our diverse students.