28 February 2021
Dear Parents and Caregivers
We are delighted to let you know that we are in the early days of switching our communication and reporting system to HERO.
HERO allows us to build an online environment that reflects our unique context. It will eventually enable teachers, students, and families to view and share content anytime, anywhere on any device. The software is secure, easy to use, and brings together all school-related information in one place.
We are excited about the features that HERO will eventually be able to offer our families. Some of these features include the ability for parents and caregivers to
read posts relating to your child's learning
view information on your child's progress
read school notices
respond to school notices such as surveys and trip permission requests
view school term dates
view a school calendar of events
notify the school if your child is absent or late
customise your account by adding a profile image
select how you wish to receive notifications
As this is very new to our school, our staff will be undergoing some training, and therefore the features of HERO will be rolled out at different stages throughout the year – starting with the sharing of school information such as newsletters and messages. In order for you to receive this communication, you will need to provide our school with your email address, and then download the HERO app on your device.
You need to provide the school with an email address in order for you to connect with us in HERO. Please let the office know your email. Once we have entered your email address into our system, you can then download the HERO app, login, and be ready to benefit from the features that HERO offers.
For more information about Hero including how to log in, contact:
Moana Iese miese@weymouthprimary.school.nz
Fiona Griffiths (Office Administrator) fgriffiths@weymouthprimary.school.nz
Downloading the Hero by LINC-ED app
To set your password and log into Hero for the first time:
1. Download the Hero by LINC-ED app from the app store
Note: use the keywords Hero LINC-ED when searching for the app
Alternatively, open your browser and enter go.linc-ed.com
2. Click NEW USER
3. Enter the email address you have provided the school and click REQUEST PASSWORD LINK
If your email address is not accepted, please contact your school.
4. You will receive a message confirming a password email has been sent
5. Open your email inbox and click on the Hero Password Reset email

If you do not receive a Hero Password Reset email, check your spam folder.
6. Open the email and click RESET MY PASSWORD
7. Enter a secure password (8 or more characters), verify this password then click SET PASSWORD
8. You will receive a confirmation message. Click SIGN IN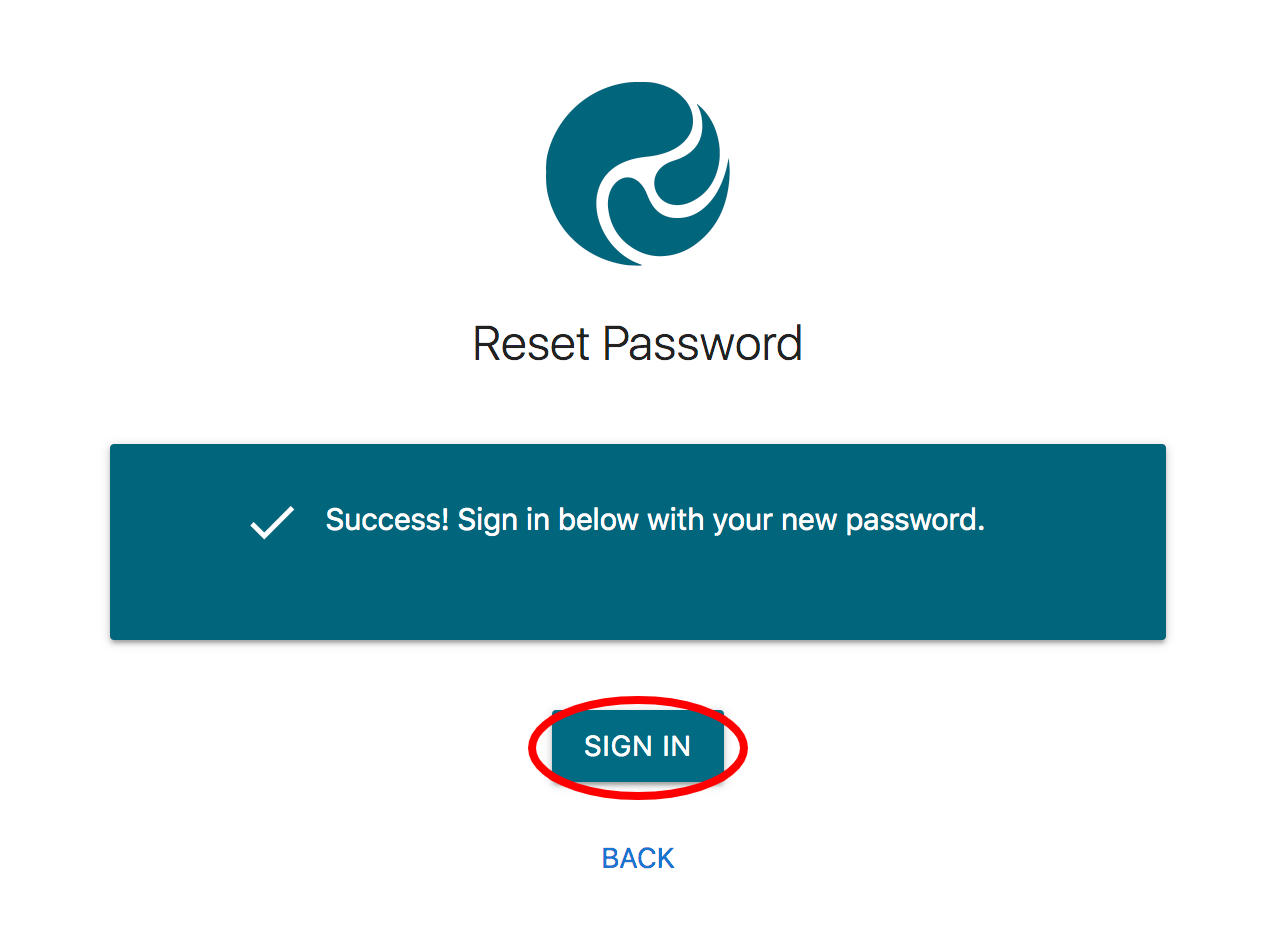 9. Enter your email address and your newly set password. If you are using a public device or do not want your password auto-saved, tick This is a public device
10. Click SIGN IN
ONCE YOU HAVE SIGNED IN:
1. You will see Community notices sent by your child's school. If the text is long, you may need to click read more to view the whole message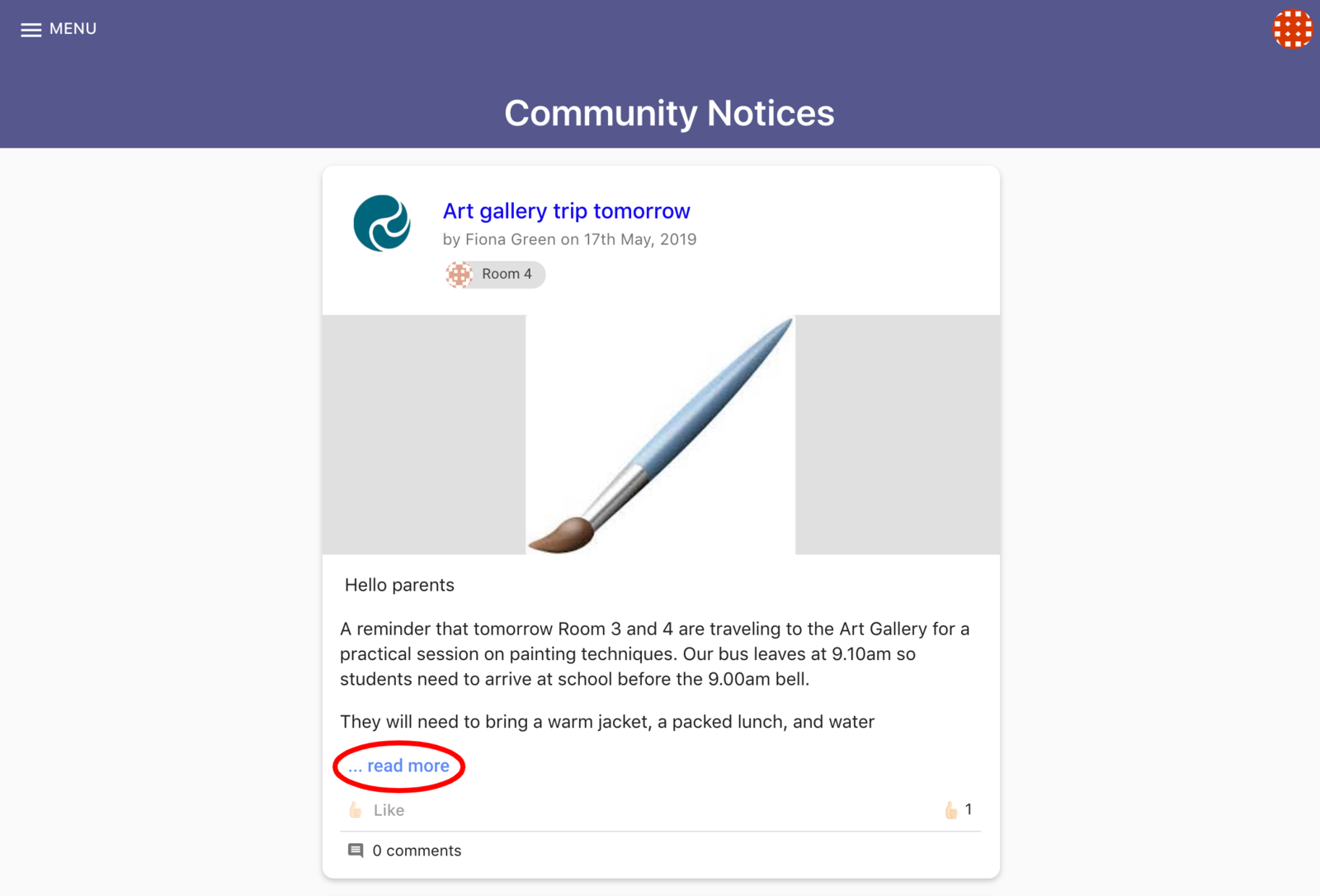 To edit your user profile:
1. Click on the kaleidoscope image at the top right-hand side of your screen
2. Select EDIT PROFILE
3. Here you can change your password
4. You can also add or change a profile image
To log out:
1. Click on the kaleidoscope or profile image at the top right-hand side of your screen
2. Click LOG OUT